Reconciliation Tasmania's From Our Heart to Yours campaign began as an idea from one of our Northern volunteers, Bridie White, over a year ago. Bridie and our Board member Georgie Crockett with volunteers including Jess Murphy and Harley Russell along with the sewing creatives at #flourishingcommunities have since worked tirelessly to make it a reality.

School children across the North explored Thomas Mayo's beautiful book Finding Our Heart which explains the Uluru Statement for kids. The campaign is the children's responses through different art forms, letters, poems and and even a rap song, to the Statement.
The response to this campaign was so strong that pieces were compiled in a 108-page electronic 'flipping book'. It was then decided it needed to be printed as a hard cover book and sent to the Prime Minister @albomp along with the leader of the opposition @peterduttonmp and other ministers including Minister for Indigenous Australians @LindaBurneymp.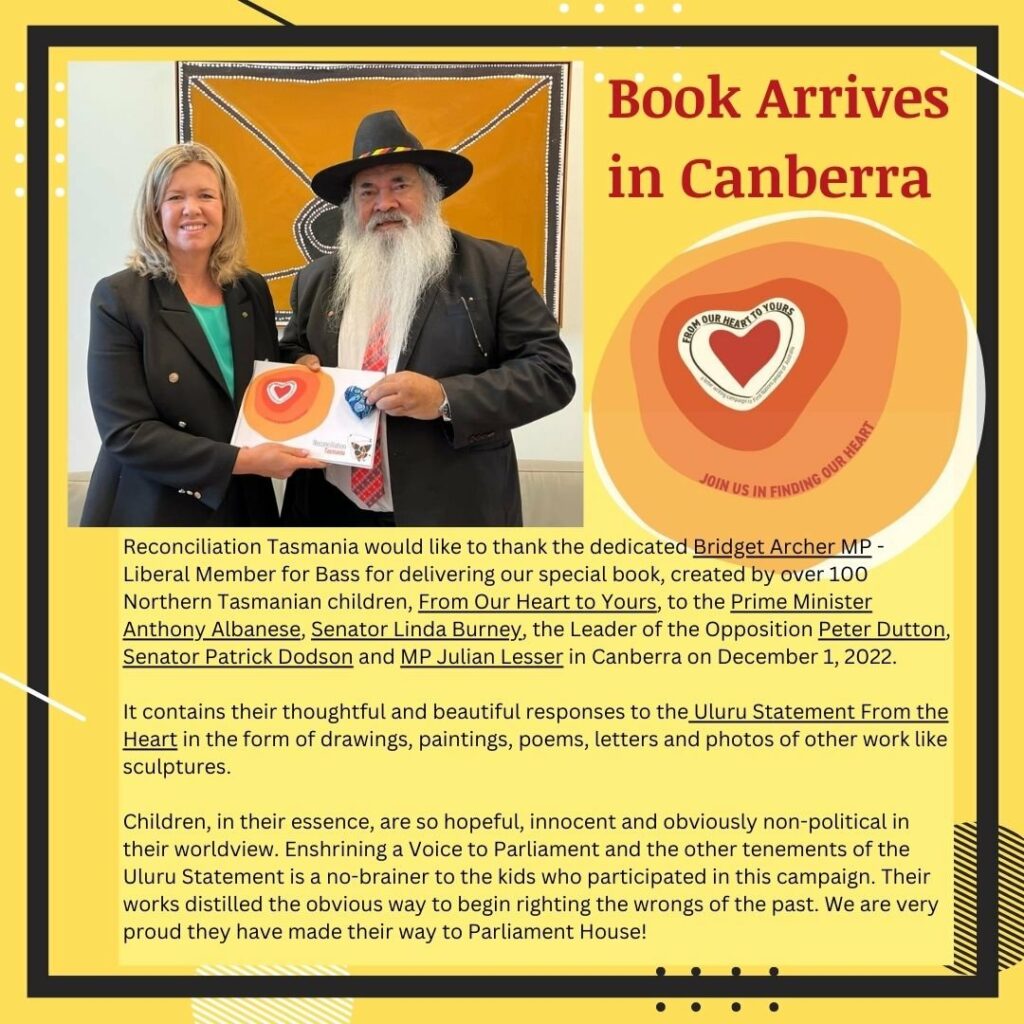 At the launch at Launceston Library on November 15 students from the Launceston Preparatory School and South Georgetown Primary School read their pieces and presented @bridget.archer with the books to deliver to Canberra. A very special and powerful moment on the journey to #referendum with various media outlets also attending.

Thanks to @michelleobyrnemp, new Launceston Mayor Danny Gibson and Liberals Member Lara Alexander for attending the launch. Thanks also to Libraries Tasmania for ongoing support during the campaign and trawlwoolway artist and Elder Aunty Judith-Rose Thomas for collaborating with students.
To see the full 108 pages of the book, click the button below.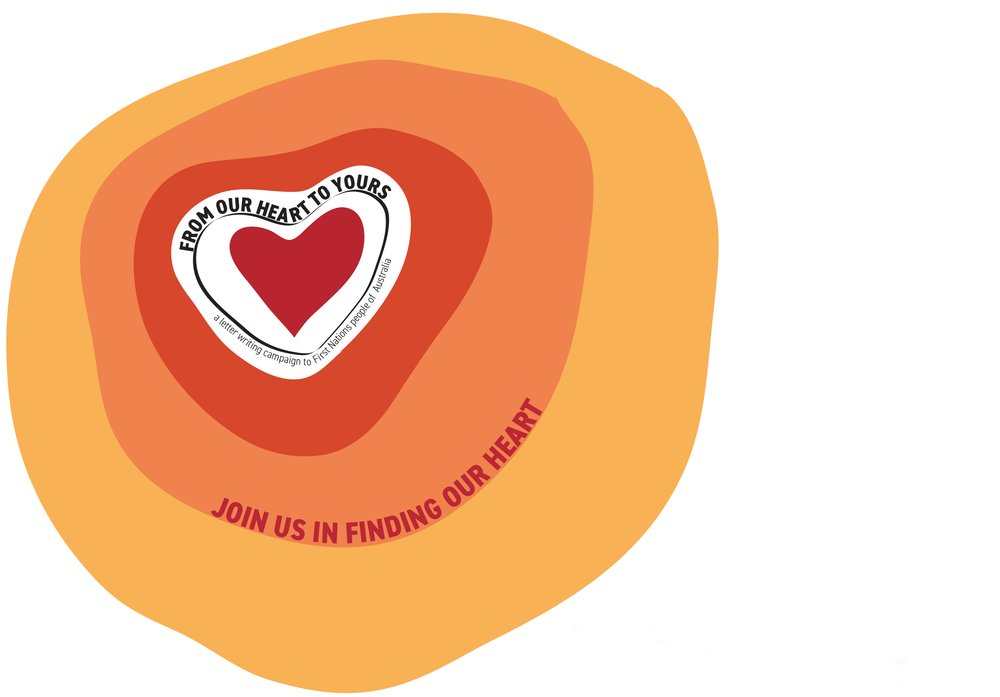 From Our Heart to Yours
Be Brave, Make Change – Enshrine the Voice in the Constitution
2022 marked the 5th anniversary of the Uluru Statement From The Heart
Reconciliation Tasmania provided children and young people the opportunity to be involved in 'From Our Heart to Yours', a reconciliation letter writing campaign.
Children responded in their own way to this invitation to walk with First Nation's people in a movement that sees a better future for Australia through the establishment of a Voice to Parliament enshrined in the Constitution.
Younger children can read Thomas Mayo's book 'Finding Our Heart' or watch Thomas reading it online with their family, friend or class mates.
Older children can watch the video about the Uluru Statement From The Heart and discuss it with their family and friends.