TAKE ACTION AGAINST RACISM
A key pillar of reconciliation action is working towards greater unity between Aboriginal and non-Aboriginal Tasmanians. Healing the wounds and division of our past is an ongoing process that we can all contribute to.
A more united and reconciled Tasmania and Australia will not only create a more harmonious society, but one where we all can be proud of our nation's extraordinarily long history and rich and diverse cultures.
We recognise the many histories that have contributed to modern Tasmania. From our First Peoples, to settlers and convicts, the growth of an Australian identity, and through the many ethnicities of more recent arrivals, Tasmanians come from many backgrounds and with more understanding and respect we can be together as one.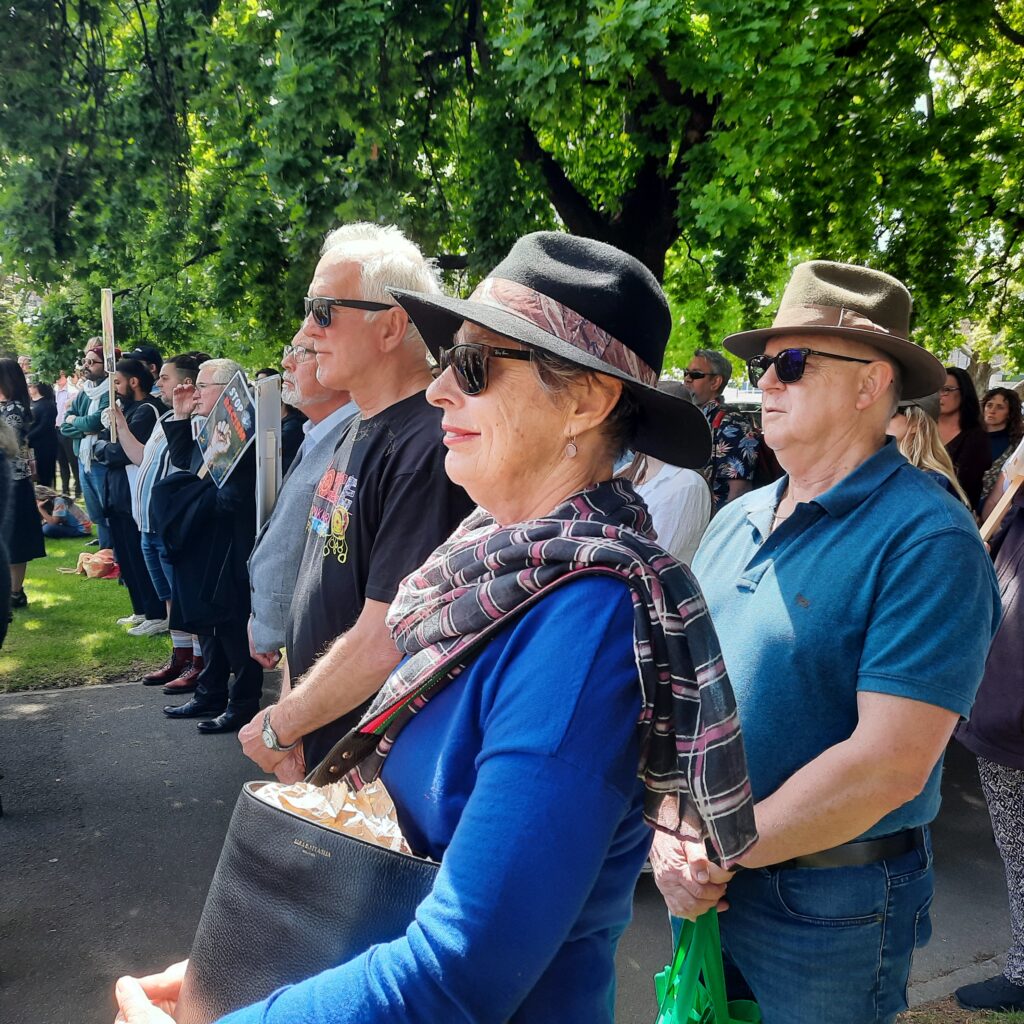 Black white and all the other tribes coming to live in Tasmania. We all come from one tribe or another, all different colours and family trees from across the globe.
Tasmanian Aboriginal connection to country runs deep and is mapped in our timeline. Hundreds of generations occupied the lands in what is now Bass Strait, harvesting and farming there before the last ice age flooded the area, isolating Aboriginals on Lutruwita/Trowunna (Tasmania) and living in harmony with the land for the next 10,000 years until 1642 when Dutch ships were sighted from the shore.
A century and half later came the French expeditions, then bands of sealers from Port Jackson and eventually British colonisation in 1803, fundamentally and devastatingly altering the way of life they'd known for over 60,000 years.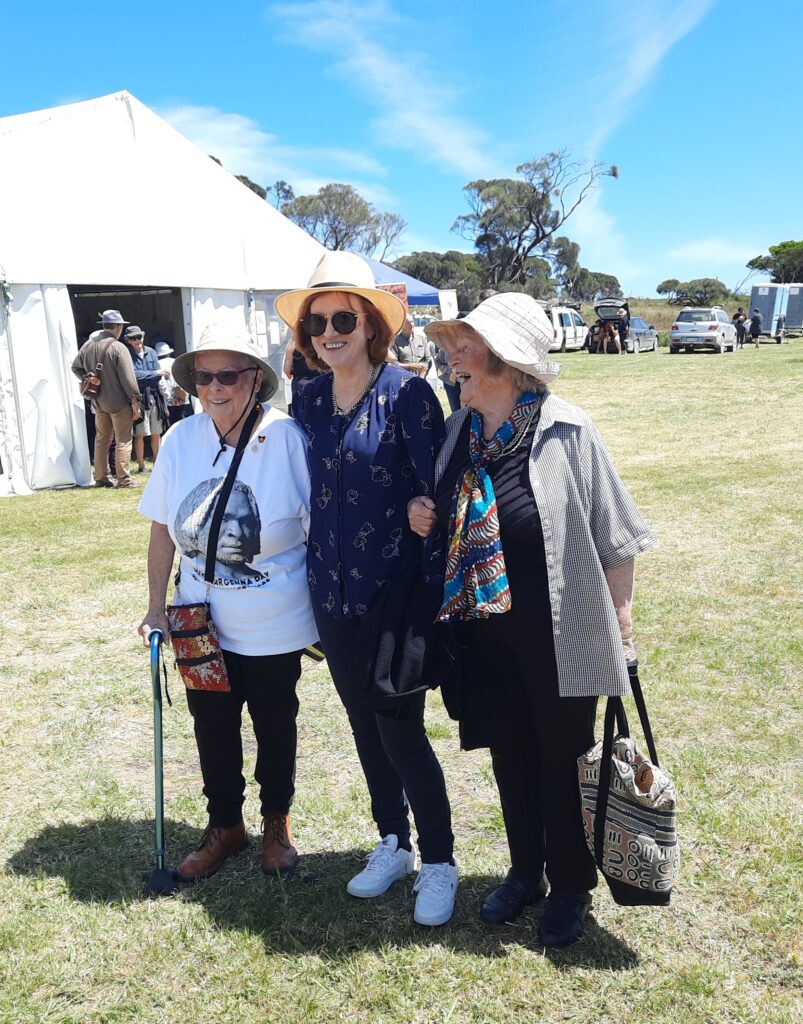 Many of Tasmania's early European settlers, be they convicts or free settlers, came from harsh and violent backgrounds making the early days of the colony a brutal environment for Aboriginal and non-Aboriginal people.
Coming out of a climate of slavery, industrial revolution in England and famine across Ireland and beyond generated a desperate fight for survival in the early days of European settlement in Tasmania. The tragedy of the Black War and other frontier violence in Tasmania is well documented and can never be forgotten.
There is no justification in any way for the violence and dispossession that followed the arrival of settlers and convicts, but judging what occurred with today's standards is counterproductive and does little to acknowledge the mixed tapestry of 'boat people' who arrived on these shores and the climate of brutality they existed under.
The contribution that the 70,000 convicts made in building infrastructure, roads and farmlands, often in harsh, unforgiving conditions, must be acknowledged, as well as the pioneer spirit of many new settlers who just wanted to create opportunity and a better life for their families in the great southern lands.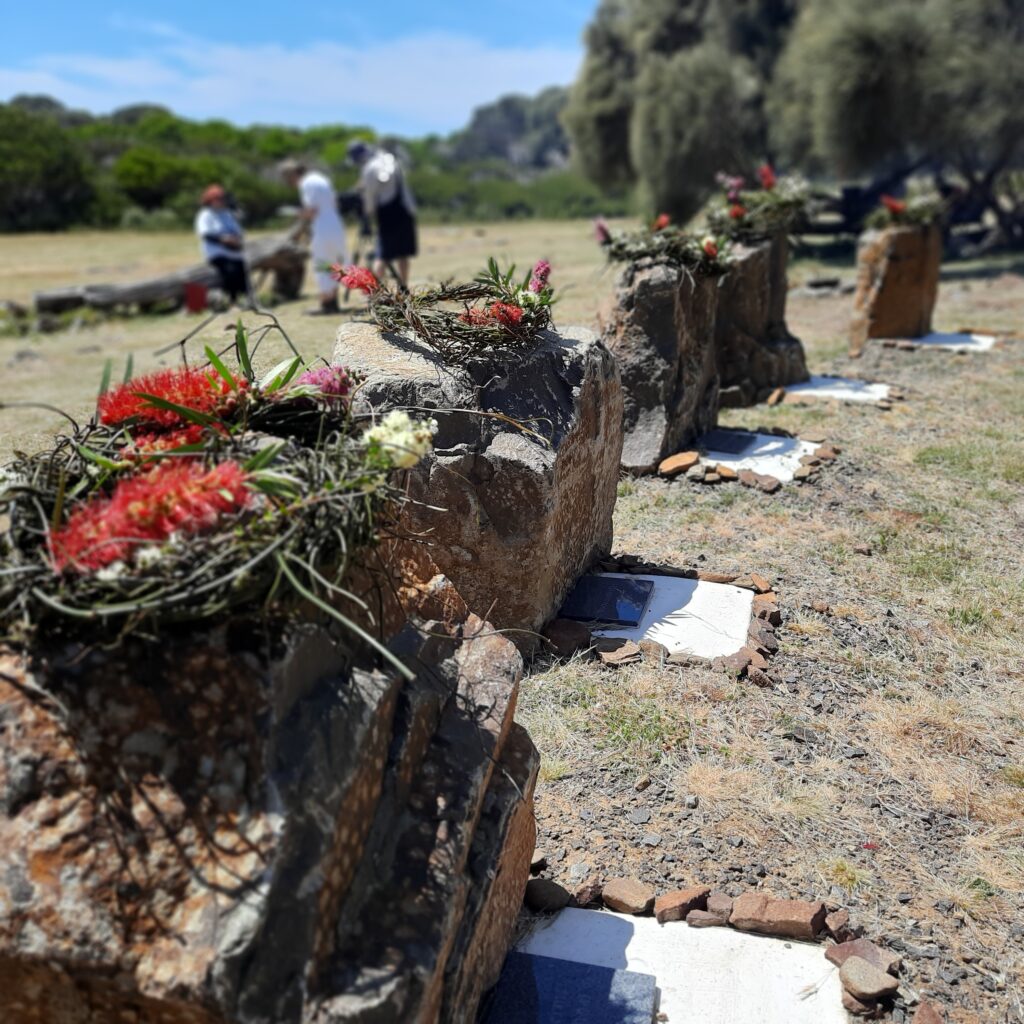 Each of these new arrivals have their own special place and country that they have left behind, with the hope of creating new opportunity in this foreign land, either as a settler, convict, migrant or refugee.
In thinking about all who make up modern Tasmania, we must acknowledge the more recent settlers – of all ethnicities and backgrounds – many of whom have arrived under adverse circumstances from places of dispossession, war and sadness, having stories of survival that parallel, but are not the same as those of the Tasmanian Aboriginal community.
All of us now make up what is modern Tasmania. But all is not settled. There is much unfinished business in working towards a more unified home for us all. After 60,000 years living in relative peace and harmony, the last 200 plus years have been devastatingly traumatic for Tasmania's First Peoples. We all need to come together to promote healing, soften the wounds of the past and move forward together.
The First Peoples of Tasmania were acknowledged in the State Constitution Act Preamble in 2016 as the First People of the land and waterways of this State and for the contribution that they have made to the State.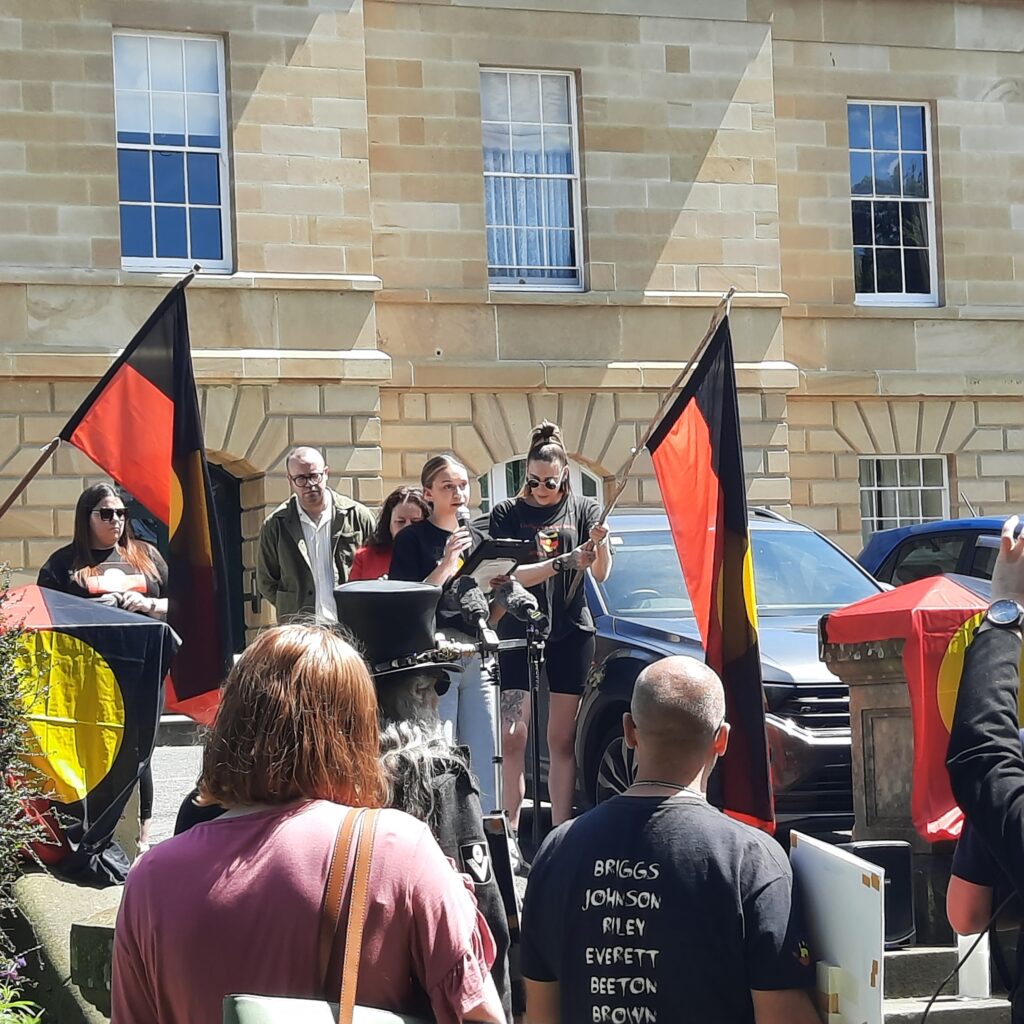 Racism
Our aspiration is that someday a section on racism won't be required here, but as long as racist views persist in our society, we will call them out and continue our efforts to educate about the harm it does and why it is so devastating for victims.
Reconciliation action must be more than symbolic. We must all lean into the discomfort to tackle racism head on. The effects of racism and other forms of discrimination are directly linked to disadvantage, poverty and helplessness. Tasmania's Aboriginal people have endured systematic and widespread racism since the early days of British settlement. It was once an (un)official tool justifying the dispossession of lands and the extinguishing of rights. We must move beyond this colonial legacy and champion Tasmania's First Peoples rather than intentionally, or unknowingly, crush their spirit.
We ask all Tasmanians to stand up to racism, it has no place in Australia.

Ways to combat racism:
Call out racism when you see it, if it is safe to do so.
Contact police when it is unsafe or inappropriate to call it out.
Don't wait for racism to rear its ugly head. Hold a racism conversation in your home, community or workplace.