Prime Minister Anthony Albanese met by colourful crowd for 'yes' campaign
Prime Minister Anthony Albanese is in Tasmania, as he continues the campaign for the 'yes' vote. 
David Killick October 13, 2023 – 2:14PM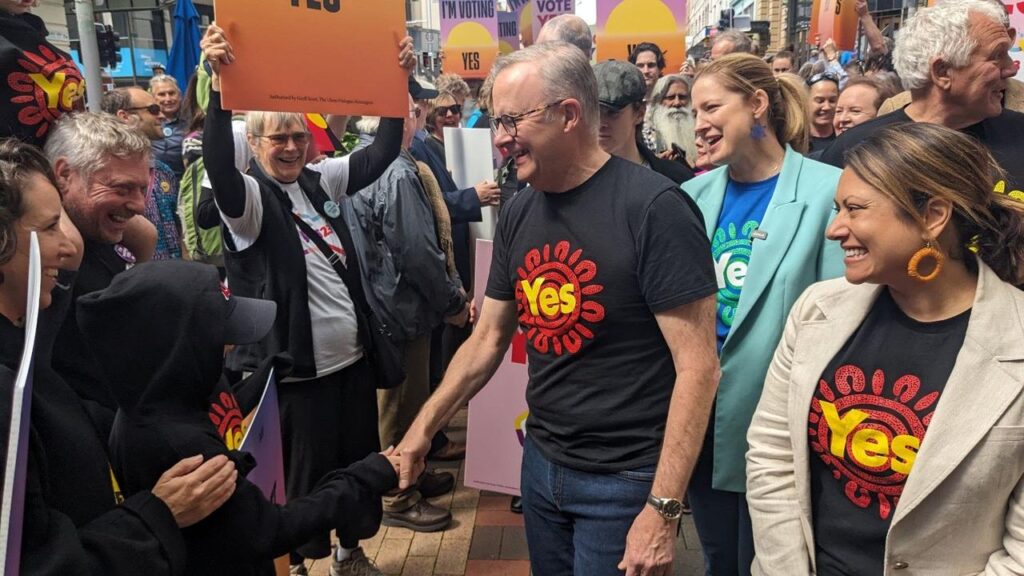 Prime Minister Anthony Albanese has arrived in Hobart to spruik the 'Yes' vote in tomorrow's Voice referendum.
The PM was greeted by local Labor MPs and a colourful cheer squad of around 200 volunteers at Hobart's Elizabeth Street Mall.
Mr Albanese walked through the mall surrounded by cheering supporter, chanting in favour of the yes vote.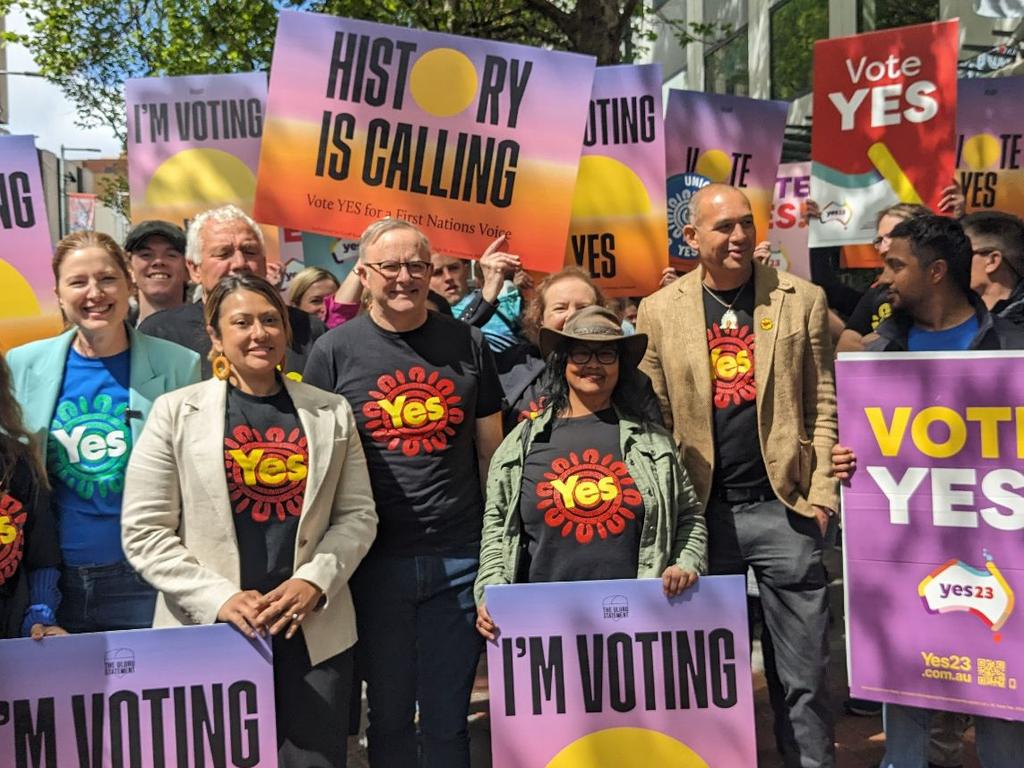 He paused briefly to address those gathered who included campaign volunteers, local politicians, trade unionists and others.
"This is a modest request and I hope Australians think with their hearts as well as their heads," he said
" 'No' is what we are living in now, it is not good enough.
"We have a gracious request from Indigenous people."
Mr Albanese thanked the tens of thousands of volunteers who had worked on the campaign, noting many had not been involved in political campaigning before.
He called on Australians to vote yes in tomorrow's referendum.
"This week of all weeks, given global events, don't you think Australians of all people can show the world 'yes' is a vote for kindness?" he said.