Pioneering educator receives top award
Partners | Newsroom 24 Oct 2023 | UTAS
Alumna and Associate Professor Clair Andersen has become the first Aboriginal person to receive a prestigious award from the Australian Council for Educational Leaders.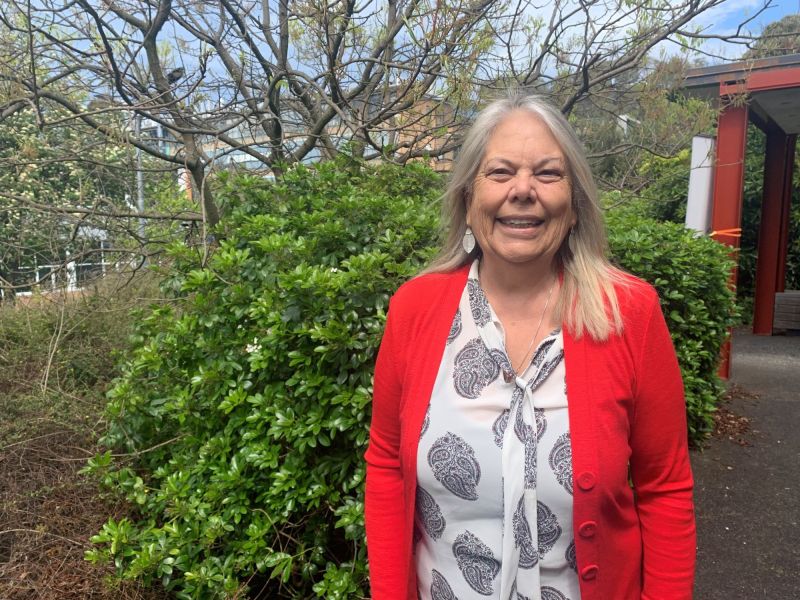 Associate Professor Andersen has been awarded the ACEL's Tasmanian Eminent Educator Award in recognition of a lifetime of work promoting education opportunities for First Nations people.
The Yanyuwa and Gungallida woman, who came from the Gulf Country in northern Australia to work on a Tasmanian dairy farm as a teenager, currently works as an Aboriginal Higher Education Advisor at Riawunna.
She completed high school in Tasmania, earned a scholarship and worked part-time while completing her teacher training.
Since then, Clair has spent 40 years mentoring Aboriginal students, from an early position as Co-ordinator of Aboriginal Adult Education in 1984, to Head of Riawunna in 1995 and her current role sharing her cultural knowledge across research, curriculum development and professional learning at the University.
She hopes her story might show others there are various pathways to higher education.
"I hope it shows it is not straight forward, there are many challenges and we need advocates and supporters to assist us," Associate Professor Andersen said.
"This is especially true for first-in-family students as there is little or no knowledge about university education."
The University was making a real difference tackling the state's educational challenges by creating flexible pathways for students, Clair said.
She was proud of what she'd achieved in a career dedicated to improving educational attainment in Tasmania, she said, but that work would need to continue.
"I'm proud of making a difference, creating opportunities for others, by opening doors, breaking down barriers, creating pathways and advocating for policy and guideline changes," Clair said.
Associate Professor Andersen was among a host of University of Tasmania alumni to receive ACEL Tasmania awards this year:
ACEL TAS Branch Fellowship
Malcolm Elliott – Alumni (BEd 1984 | MEd 1992)
ACEL TAS Eminent Educator Award
Clair Andersen – Alumni (Dip Ed 1973 |BEd 1974)
ACEL TAS Public Discourse Award
Katharine O'Donnell – Alumni ( BA-LLB 1994 | Grad Cert Legal Practice 1994)
ACEL TAS Early Career Teacher Leadership Award
Tom McGee – Alumni (BMus 2019 | MTeach 2021)
Samantha Riley – Alumni (BPhil 2019 | BEd(Primary) 2019)
Angela Zonno – Alumni (BEd(HPE) 2020)
ACEL TAS Teacher Leadership Award
Rosemary Beswick – Alumni (BSc 1988 | BSc(Hon) 1989 | Dip.Ed 1990)
Jacquie Bourne – Alumni (BEd 1987 | MEd 2003)
Hazel Buchhorn – Alumni (BA-BSc 2014)
Jacqueline Hardman – Alumni (BTeach 2004)
Jacinta Keenan – Alumni (BA 2003 | BTeach 2005 | MEd 2011)
Olivia Williams – Alumni (BEd(Applied Learning) 2017)
ACEL TAS Excellence in Educational Leadership Award
Fran Baccarin – Alumni (BEd 1996)
Jane Bovill – Alumni (BEd 1978 | MEd 1993)
Brendan Gill – Alumni (BA 2005 | BTeach 2007 | MEd 2012)
Brent Wilson – Alumni (BA 1986 | Dip Ed 1987)