NATIONAL RECONCILIATION WEEK
National Reconciliation Week
Reconciliation Week (NRW) takes place annually from May 27 – June 3 to commemorate two significant milestones: the 1967 Referendum granting Aboriginal and Torres Strait Islander people the right to vote and, the 1992 Mabo decision debunking the fallacy of the doctrine of 'Terra Nullius'. The week presents an opportunity for Australians to come together as individuals, families, communities and organisations to acknowledge and pay respect to the world's oldest surviving culture. The momentum for greater reconciliation action is building across Australia and, especially, here in Tasmania.
In 2023 we kept up the momentum after the success of our 2022 statewide breakfasts. The theme this year is Be A Voice for Generations. The theme encourages all Australians to be a voice for reconciliation in tangible ways in our everyday lives – where we live, work and socialise. For the work of generations past, and the benefit of future generations, act today for a more just, equitable and reconciled country for all.
During our 2023 NRW breakfasts we were excited to have acclaimed journalist, entertainment personality and Kamilaroi descendant Ray Martin on board. Ray has been involved in the reconciliation movement for over 40 years and brought his own unique perspective to the referendum debate.

Ray was partnered with three local co-speakers from each area. Our co-speaker for nipaluna/Hobart was palawa and bundjalung UTAS Law and Sociology student Tyenna Hogan who spoke clearly and strongly about how some of the southern Aboriginal community feel about the referendum. In Launceston we had 19-year-old palawa man Ged Watts who was brought up in Georgetown. He grew up immersed in cultural activities on-country and is currently studying Cyber Security at the University of Victoria. More on his speech further down.
In Devonport we had Dave mangenner Gough, a proud Trawlwoolway man who descends from bunganna (chief), Manalargenna's oldest daughter, Woretemoeteyenner of North East Tasmania. mangenner is an artist and curator. He is a storyteller, playwright, producer, director, narrator and performer with large-scale performances, exhibitions and installations.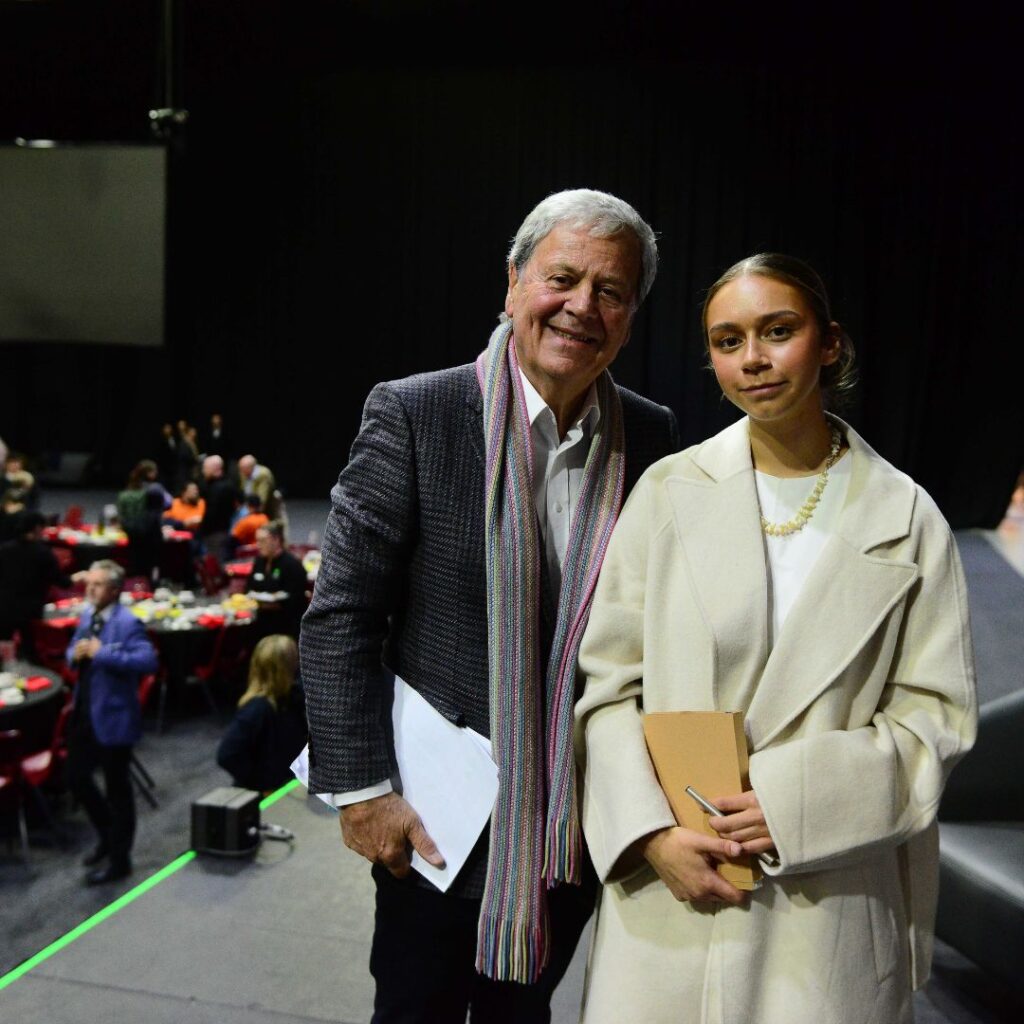 A lot of people who attended our National Reconciliation Week Launceston Breakfast were left speechless after young First Nations man Ged Watts delivered his speech last week. The 19-year-old palawa man who was brought up in Georgetown grew up immersed in cultural activities on-country and is currently studying Cyber Security at the University of Victoria. He spoke about his family, experiencing racism and the referendum. It was an inspiring and heartfelt talk. He was our only speaker who received a standing ovation from the three breakfasts.
We've been inundated with requests to get copies of it and thankfully the independent videographer we work with James Klumpes has recorded the speech in full! Check it out below.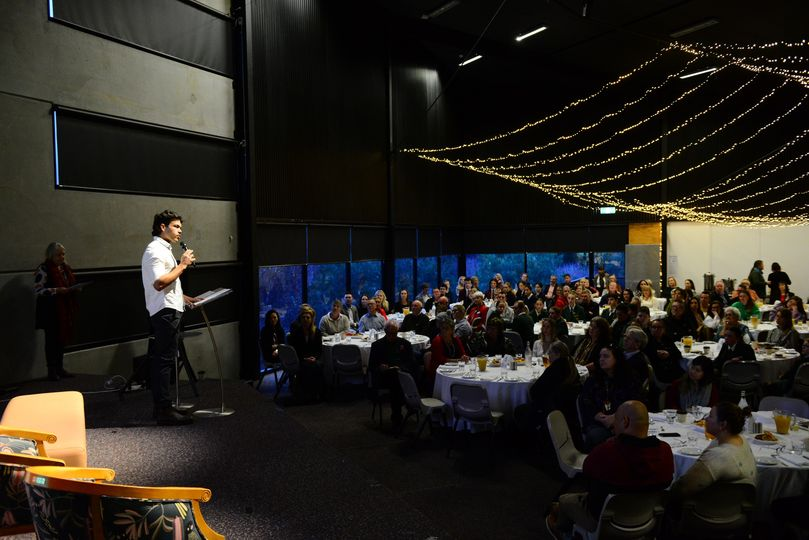 Ged Watt's Speech HERE
For the full video of the Devonport National Reconciliation Week Breakfast, click HERE

National Reconciliation Week 2022
In 2022 the NRW theme was Be Brave. Make Change. RT followed this theme closely in bringing two special guests to our breakfasts, who are both brave change makers.
Signatory to the Uluru Statement from the Heart, tireless campaigner for Enshrinement of the Voice and author of Finding Our Heart and other books, Thomas Mayo is growing voice for First Nations Australians. Hailing from the Torres Strait and Larrakia country, Thomas speaks with passion on Voice, Treaty and Truth, and how greater recognition of First Nations Australians will be a catalyst for the growth of our nation.
Joining Thomas was the 2022 Tasmanian Young Australian of the Year, Kaytlyn Johnson. As a palawa woman growing up in remote NW Tasmania, Kaytlyn experienced many "cultural struggles" as she sought to connect with her Aboriginal heritage and identity. Now an emerging singer-songwriter and university science student, Kaytlyn is also a passionate advocate for First Nations youth recognition and rights and cultural education in schools.
With our passionate special guests and a program led and delivered by First Nations Tasmanians, RT's 2022 NRW Breakfast Program was a huge success with over 1,500 people attending our three breakfasts across the state.