Watch Uluru Statement signatory and Voice advocate Thomas Mayo's powerful recital of the Uluru Statement From the Heart at the 2022 NRW breakfast in Launceston.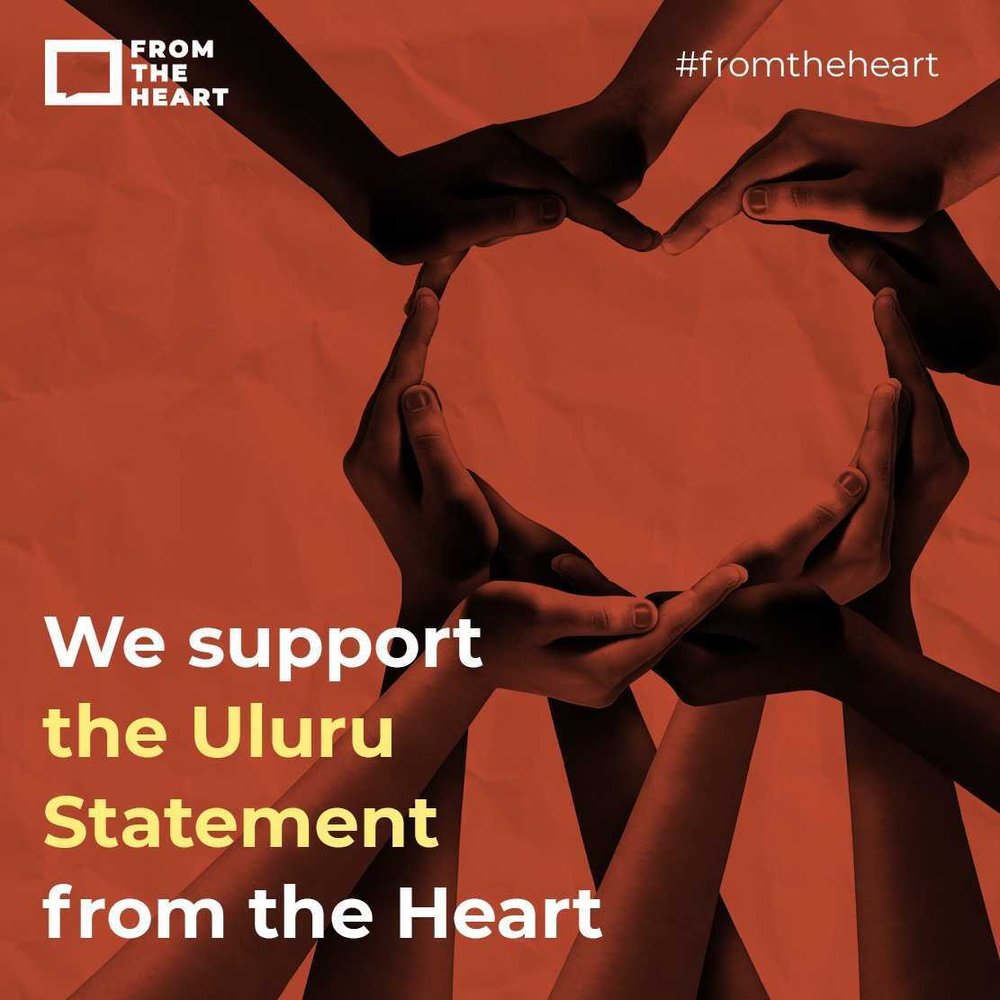 The Australian reconciliation movement has been guided by the underlying principles of Voice, Treaty and Truth since the 2017 Uluru Statement from the Heart.
In that year, Aboriginal and and Torres Strait Islander people from across the country gathered underneath Uluru in the nation's red centre. Asked by the Australian Government to explore ways that this nation's First Peoples could be recognised within the constitution, they worked closely together, deeply considering and sharing the changes they wanted, reaching a broad consensus and declaration. That declaration is the Statement from the Heart and it was given to the people of Australia as a gift of enormous generosity. A gift that, through a process of Voice, Treaty and Truth, all Australians could 'walk together' toward a more unified future with a First Nations voice to parliament and traditional sovereignty recognised alongside that of the modern Australian nation. Yet, this gift was summarily dismissed by the Turnbull Coalition Government, denying our First Peoples their rightful place in this land and in Australian society and, at the same time, denying all Australians the opportunity for our nation to grow and mature. In 2022 we have seen marked progress with the election of a new Labor Government, Prime Minister Albanese's first sentences spoke volumes "I begin by acknowledging the traditional owners of the land on which we meet. I pay my respects to their elders past, present and emerging. And on behalf of the Australian Labor Party, I commit to the Uluru Statement from the heart in full." This, and the placement of the Aboriginal and Torres Strait Islander flags behind the lectern next to the Australian flag for the first time, gave many of us real hope for true reconciliation in Australia. Something that is long overdue.
At Reconciliation Tasmania, we believe that the Uluru Statement from the Heart provides an inspirational way forward for our nation. A road map allowing our First Peoples to be rightly recognised as the original custodians of this land, and enabling them to have a constitutionally enacted say in the matters affecting them, but also allowing modern Australia to truly break from its colonial past and reset the relationship with its First Peoples.
We believe that there is widespread support among Australians for the declarations made within the Statement from the Heart. We believe it is a beautiful gift that must be revisited with the respect it deserves. To not do so is to strike yet another blow to people that have already endured too many blows. We wish to walk with this nation's First Peoples, joining them to create a better Australia for all of us.
Uluru Statement of the Heart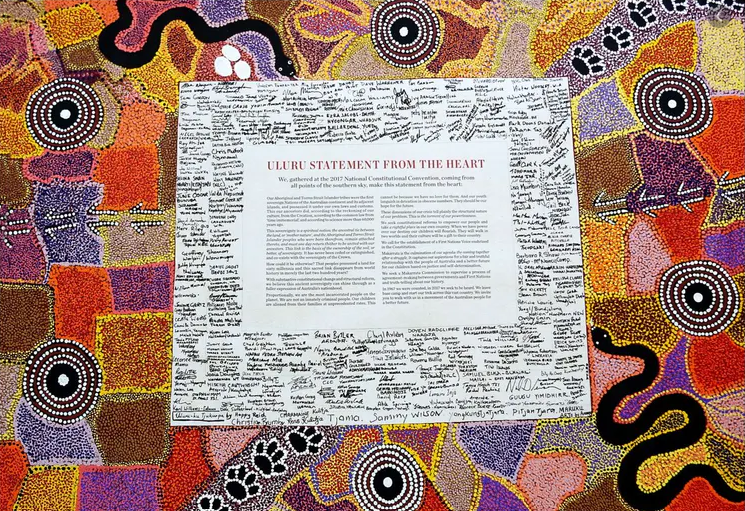 Join Us
Become a member and join us as we work towards creating a more unified Tasmania.