Tasmanian Aboriginal community celebrates hand back of Murrayfield Station on Bruny Island
---
In short: The management of a sheep station on Tasmania's Bruny Island has been transferred to a local Aboriginal corporation, providing a pathway towards economic prosperity.
What's next?: Merino wool produced at the station will be sold under the brand name "Longwinny" — the traditional name for fur in the local Aboriginal language.
On a frigid winter morning on Bruny Island, a significant milestone is being celebrated with a traditional smoking ceremony.
"Fighting for rights don't happen overnight," Rodney Dillon tells a group of men, women and children gathered around a smouldering log fire.
"Fighting for rights happen over a lifetime."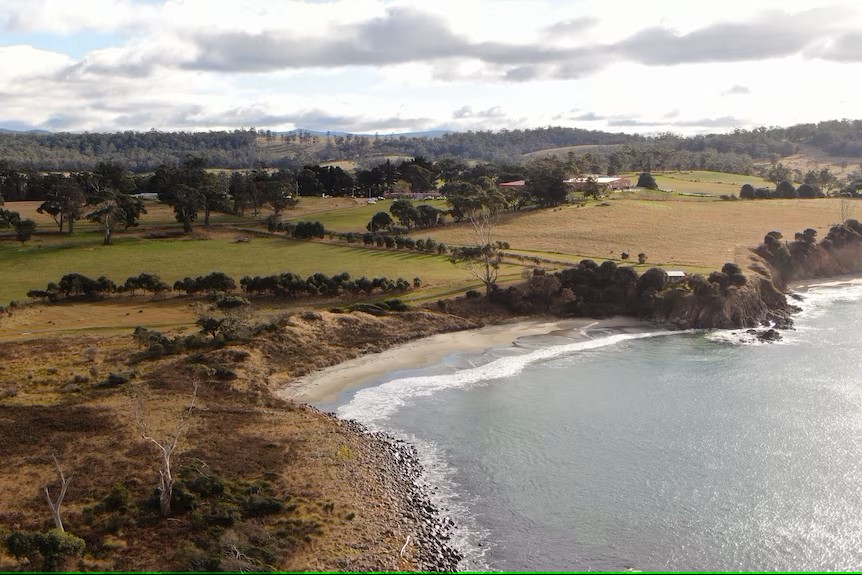 Mr Dillon is the chairman of the Weetapoona Aboriginal Corporation, which has just been handed independent control of a 4,100-hectare coastal property known as Murrayfield Station. 
"It means a lot," Mr Dillon said.
"You see the pride in people here today. They feel belonging, they feel that they're home and this is part of their home here."
For thousands of years, this area has been a place of cultural significance for First Nations people.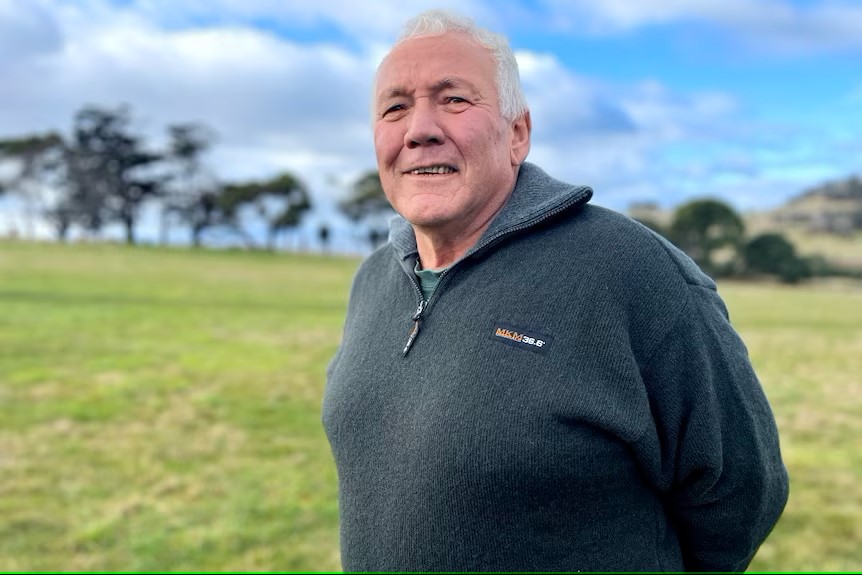 "There's probably 500 cultural sites on this place — there's an ochre quarry, there's tool quarry," Mr Dillon said.
It was also the birthplace of Tasmanian Aboriginal woman Truganini, who died in 1876.
"She travelled [here], she fished in this bay behind us, we are on her land."
In more recent times, the property has been a working sheep station — one that will now be solely managed by weetapoona.
It's all thanks to a transition plan spanning more than two decades.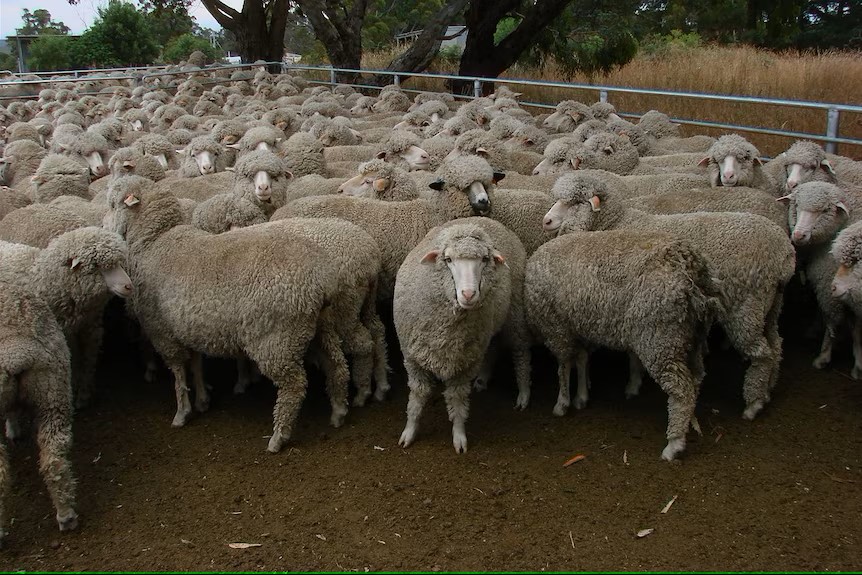 Back in 2001, the federal Indigenous Land and Sea Corporation (ILSC) purchased Murrayfield Station with the aim of one day handing it back to the local Aboriginal community.
In 2016, the first piece of the strategy was implemented when the ownership of the land was officially transferred to weetapoona.
Now, as the country begins a week of NAIDOC celebrations, the final piece of the puzzle has been put into place at Murrayfield Station.
"We've had the purchase, we've had the divestment [of the land], and now this is a divestment of the actual business operations," ILSC's Mark Anderson said.
Forging a path toward self-determination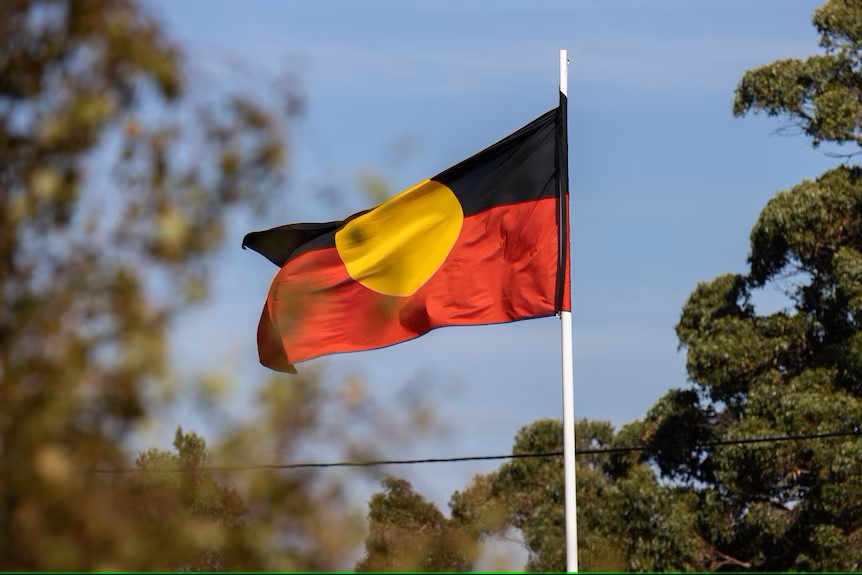 Murrayfield Station has a flock of more than 10,000 sheep, which produce about 50 tonnes of merino wool each year.
"As an ongoing viable entity, it's a really good opportunity for the corporation to deliver on their own self-determination while building on an economic base," Mr Anderson said.
Under its management, weetapoona will sell the wool under the brand name "Longwinny", which is the traditional word for fur in the local Aboriginal language.
Tourism and education opportunities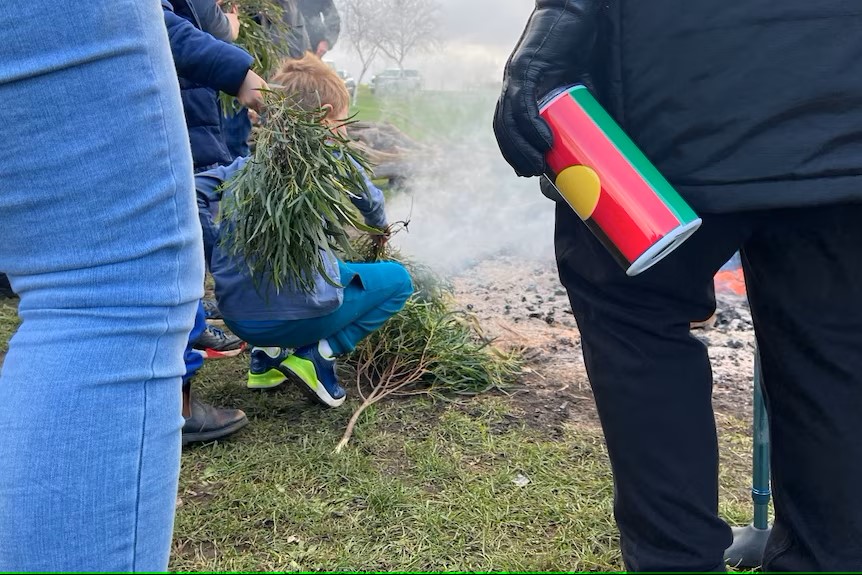 But Murrayfield Station won't just be used for wool production.
It will also continue to host Aboriginal educational programs and offer training for Indigenous station hands.
"The farm is an amazing place [and] a great platform for educating Indigenous people in farming," station manager Todd Michael said.
"We've had a number of people come through here doing a traineeship and then they've gone on to do bigger and better things."
Mr Dillon said there was also the potential for other business ventures at the station in the future, including tourism.
"Some of those decisions are going to be important in how we go ahead in the future," he said.
"How we run the farm? What we change? Where we go to? Is tourism better than sheep?
"And we get to decide to make that change as a group of people."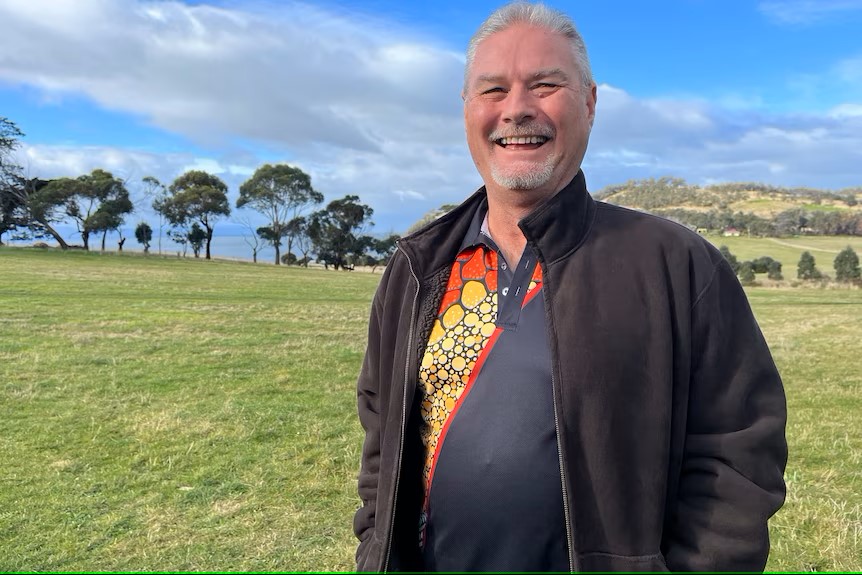 The ILSC's divestment of Murrayfield Station is part of a broader strategy to hand back all its agribusinesses to traditional owners across the country.
"We're looking at a divestment surge over the next three years," Mr Anderson said.
"The ILSC board has determined that we should be moving away from those agribusinesses and working in partnership with the local Aboriginal corporations or landowners to do that divestment."