Indigenous voting roll hits record ahead of referendum
Cassandra Morgan and Paul Osborne – September 21, 2023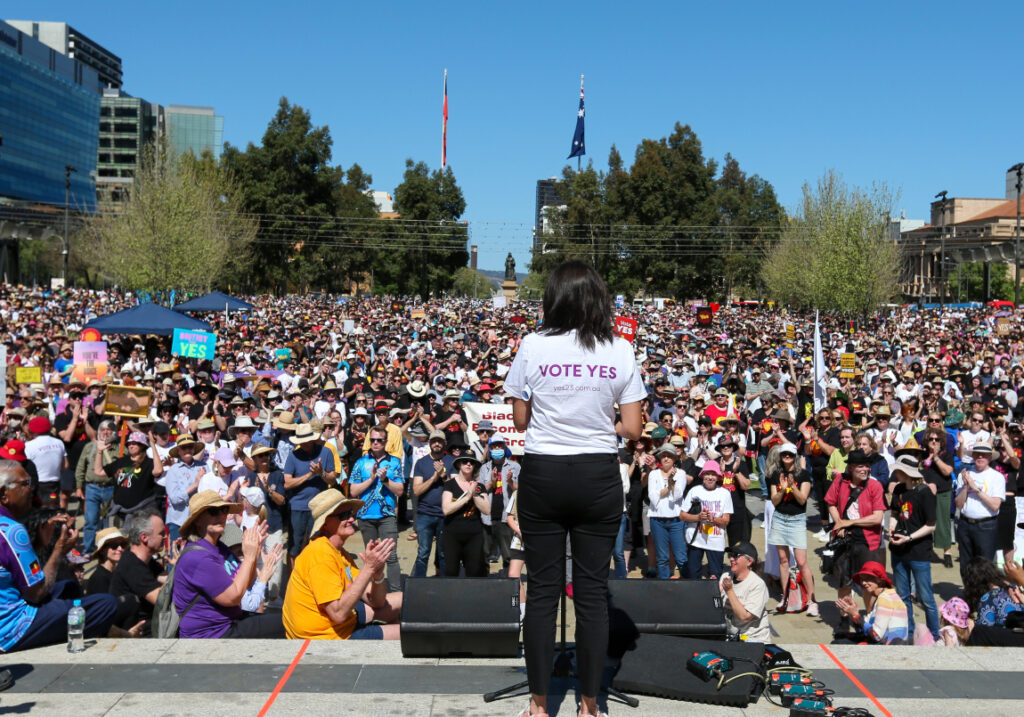 Aircraft, boats and four-wheel-drives will head to the most remote parts of the country next week to enable the first votes in the Indigenous voice referendum to be cast.
Remote voting starts on Monday with 61 teams on the ground, eventually covering 750 locations in the lead-up to the October 14 vote.
A concerted effort by the Australian Electoral Commission has delivered an Indigenous enrolment rate of 94.1 per cent – the highest enrolment level in the nation's history.
But commissioner Tom Rogers said he remained committed to getting it to the same level as the broader electoral roll, which stood at 97.7 per cent.
The massive logistical exercise comes as the AEC again called for voters to mark 'yes' or 'no' on ballot papers in the first referendum since 1999.
The Federal Court on Wednesday dismissed an application challenging the referendum voting formality process.
United Australia Party Senator Ralph Babet and the party's chairman, mining magnate Clive Palmer, went to the court seeking to have ballot papers marked with a cross or 'X' counted as a vote against the proposed alteration to the constitution.
In dismissing the application, Justice Steven Rares said a cross could indicate agreement, disapproval or an unwillingness to answer the question at all, while a tick was not similarly ambiguous, either indicating approval or an affirmative response.
Briefing reporters in Canberra on Thursday, the electoral commissioner said misinformation and disinformation about the voting process was a constant battle for his team.
A key issue was social media platforms not responding to requests to take down misleading posts.
Out of 47 referendum-related social media items the commission had concerns with, only 16 had been acted on by platform operators, he said.
The commissioner said there had been a "reduction in platforms' overall willingness to act".
The AEC is also alerting about 350 organisations involved in the referendum campaign to ensure they keep receipts of their spending to disclosure under electoral laws.
Plans are in place to deal with any disruptions from bushfires once early voting starts with a command centre working closely with emergency services to plot problem areas.
Meanwhile, Olympian and former senator Nova Peris told a community information session in Melbourne the world was watching the result of the referendum.
"Come October 15, if we are not seen, it is a sad indictment of this country," she said.
Opposition Leader Peter Dutton, who is campaigning against enshrining the voice in the constitution, said the government had deliberately starved voters of information.
"We're going to an election on October 14 in relation to the voice, where most people would normally expect to have the detail before them and they don't," he told reporters in Sydney.
Cassandra Morgan and Paul Osborne – AAP